COMMERCIAL CONSTRUCTION
Robertson's has bid, designed, and installed a wide range of commercial projects across the Front Range. Our work has included Military Bases, Schools, Parks, City Projects, Street-Scapes, HOA Developments, Retail Centers, Office Suites, and Condos. We work closely with our clients and general contractors to provide a hassle free installation and a quality install. We are confident we can fulfill your expectations no matter the size or scope of the project.
EXPERIENCED AND PROFESSIONAL
With over 60 years in business and over one hundred employees throughout the spring, summer, and fall, we are knowledgeable, skilled, and able to meet the demands of any size project or property. We have worked with almost every major general contractor in town and are proud of say some of the most high profile jobs in Colorado Springs. We strive to complete our scope of work on time and within budget. Whether the project is $10,000 or $2,000,000 we are confident we can fulfill your expectations.
COMPLETED PROJECTS
Garden Of The Gods Club
Kissing Camels Recreation Center
Cheyenne Mountain High School
Vista Ridge High School
St. Francis Sisters Grove Pavilion
Peak Vista Community Health Center
City Of Colorado Springs Utilities Office
City of Colorado Springs Transit Station
Broadmoor West Hotel
Broadmoor Valley Park
Discovery Goodwill Center
Cheyenne Mountain Center
Bass Pro Shops
Ft. Carson Evens Army Hospital
PAFB – Air Operations Headquarters
SAFB – Enoch Road Force Protection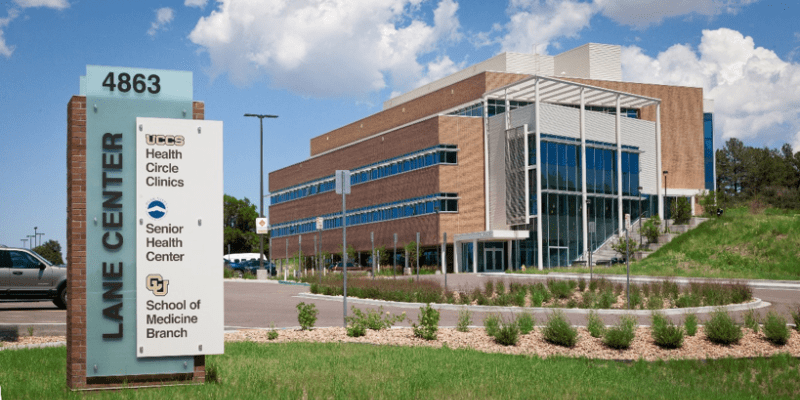 UCCS Lane Center For Academic Health And Sciences
As the Landscape Contractor to GE Johnson Construction, this $250k landscape project featured, rain gardens, detention ponds, native boulder retaining walls, irrigation system, a one of a kind rooftop garden, beautiful plant material, and native seeding.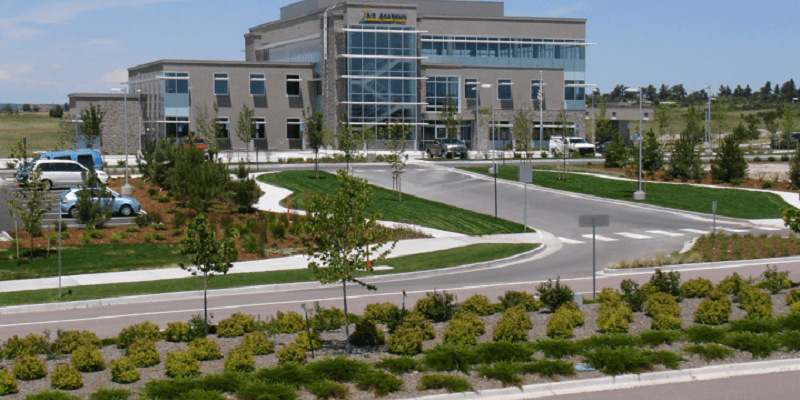 Air Academy Federal Credit Union Headquarters
Working with Nunn Construction, this $380K banking headquarters featured an assortment of trees and plant material along the main focal points throughout the property, a fully automated irrigation system, native seeding, drainage ways and detention ponds.